"The day started out as many other hunting trips waking up in the tent and getting ready for the hunt.
The exception on this day was, that Jared had strategically placed the alarm within a few inches of my ear, rendering a special acrobatic wake-up, to say the least.
Jared, Kyle Delahunt, and I arrived at the hunting ground near Teal Pond in Pope County and readied our guns, only to have Jared's gun discharge. I asked him what on Earth he was thinking and he stated that it just fired and he may have had his finger on the trigger. I told him he was to put it away and we would have to revisit the problem with the gun later in the morning. Jared being the typical teenager (16 years old) begged and promised not to have a round chambered or the gun on fire until a deer was in sight and it was in a safe direction. That is when I made the most horrible, idiotic and life-altering decision of my entire life – I let him take the gun.

Sometime around 7:45 AM, I heard a shot within a 100-yard radius of my location. I never thought anything of it because the neighbors usually hunted on the property line and I was near to that area. Around 9:00 AM I headed to the truck with Kyle and waited on Jared. When he didn't return, I became concerned and employed the help of Clyde Nolte and his wife, to aid in the search. When we had exhausted all of our efforts, I extended the search to the Pope County Sheriff and the Southern Illinois Search and Rescue Team, where we engaged the search for another 12-14 hours. During this time Don Lager had arrived to visit us camping and he aided in the search committee.

The Sheriff came to me at approximately 4:00 AM and said they had found Jared and he was dead. It was like my world came crashing down and my body lost all ability to control itself. How could I even begin to comprehend the decision I made would lead to such a massive mistake. How could this happen, only two years after saying goodbye to my Father, John Burke? How could I even begin to go back home with this shame on my head? What do I have to do to wake up from this, the most horrible dream I have ever had. Please, don't let this be real!

The two hour ride home was the worst time in my life. I was heading home to tell my mother that her youngest son had been killed. Only seeing the reaction of my Mother Sharon, Sister Shannon, and Grandma Bea was harder than hearing the news from the Sheriff.

A piece of me died that day out in the woods of Pope County, a piece that can never be replaced. Watching you walk away from me that morning, assuring me you would be fine, is a memory that plays over and over in my head like a song that you just can't seem to shake. So began my mission to talk to as many people that would listen, starting with the hunter safety courses.

That mission has now continued with the organization of my family and friends into

The Jared Burke Foundation.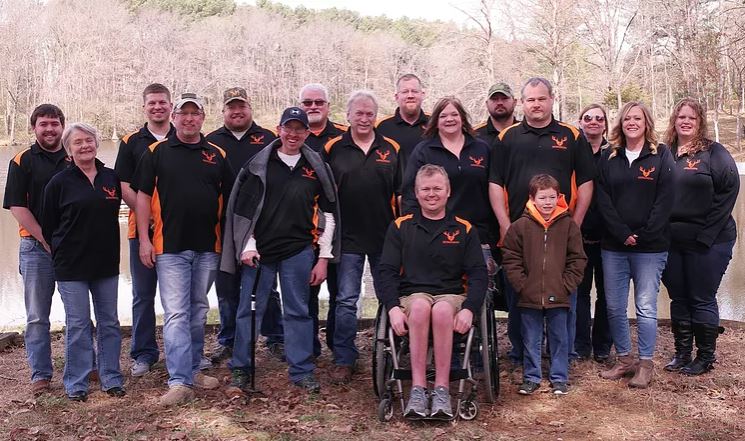 Jared Burke loved to hunt, fish and be outdoors, and within this organization is a way to honor that life.

​The organization has worked with several disadvantaged individuals from the area as well as local organization to provide these lifetime experiences.

The Jared Burke Foundation plans to also work closely with hunter safety course volunteers and provide youth hunting opportunities through involvement with several other organizations.

​John Burke states, " I think it is important to ensure all kids get the opportunity to get out in nature and experience things that we sometimes take for granted. It is a great opportunity to give the kids and their families an experience to interact with one another outside the monotony of day to day schedules and obligations. In fact our slogan is "Making Lifetimes Memories."